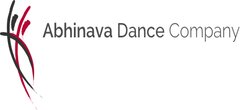 Abhinava Arts Centre
As founders of 'Abhinava Dance Company'- one of India's most popular and cutting-edge production houses recognised worldwide, the duo have been instrumental in introducing a great deal of innovation, creativity, enthusiasm and imagination to the realm of Classical Art. They are not only dancers, but also essay the roles of choreographers, teachers and storytellers. They stand today as the artistic directors of Abhinava Dance Company with a vision of adapting traditional themes to classical media that will reach out to an audience that may or may not have context to traditional dance. Their performances are based on Indian classical dance perfected over the years from their learning in music, dance, literature and culture from various sources (some that date back to 5000 year old scriptures to 21st century technological innovations). Their cumulative experience and knowledge is applied to provide an immersive art experience for their spectators.
Website
www.abhinava.dance/
Address
EAT Street, Gandhi Bazaar, -, Basavanagudi, Bangalore, Pincode:560004, Karnataka.
Working hours
5 pm to 8 pm

5 pm to 8 pm

5 pm to 8 pm

5 pm to 8 pm

5 pm to 8 pm

5 pm to 8 pm

7 am to 11 am
Related Listings