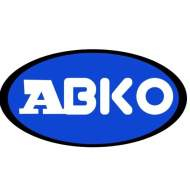 ABKO English Academy
Our storySince this is probably the first time you are reading my mail, I thought it is better to take a moment to get to know each other. First, let me introduce myself. Who am I and what have I been up to?I started my career in 2008 after graduating from Kolhapur Engineering College. I did Computer Engineering because I thought I could join IT Industry as most others. By 2006, I understood that IT is not for me and I wanted to make some money on the side by teaching English to others. Why teach English ?? … Going back to my school days I was given a chance to speak on an occasion and I faltered miserably. This was the worst yet best day of my life. Worst because it gave me pain. . Best because it changed something deep inside. That day I decided to make myself best in English. At that time, only 35% of India was using English as first and second language however Knowing English in India today has become very important. English is used in many fields more than any other language. English is important in India because most of the higher education books are printed in English. English is the third most spoken language in the world. Started with tutoring kids for free You might not even know what it was like with only 1000 rs in my bank account. ?But with the intention to bring a change and passion of teaching helped me transform my life and that of many others too. From there, I have come a long way in the past 10 years. From 2008 to 2019, I managed to operate 12 ABKO branches in all over Pune. I started 2 franchise of ABKO apart from my 12 branches. That's not all, We believe in giving back to society hence give free tuitions to villages and those in need. This helped me gain a LOT of experience in Teaching English. Now we are a team of 20 people and we have a lot of awesome students and trainers we feel proud of. Now enough about myself!I would like to know more about you!Check out our 12 Branches in Pune Do you want to join our FREE online course?If yes,  click here. Download our catalog,  brochure, and syllabus. Follow us on Facebook to get daily updates. Cheers, Abhinav KoyaleFounder of ABKO English Academy. ceo@abkoacademy. com.
Address
Asawari E/104, Nanded, ., Nanded, Pune, Pincode:411041, Maharashtra.
Working hours
9 am to 9 pm

9 am to 9 pm

9 am to 9 pm

9 am to 9 pm

9 am to 9 pm

Holiday/closed

Holiday/closed
Related Listings