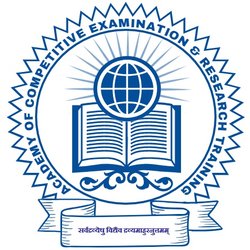 Acert India Educational Services Pvt. Ltd.
Academy of Competitive Examination & Research Training (ACERT) is a unit of ACERT INDIA EDUCATIONAL SERVICES PRIVATE LIMITED. It is a premier coaching centre for competitive examinations with its unique teaching process. ACERT has several branches in various cities in India namely Chennai, Hyderabad, Agra, Kolkata etc. It has come across a way of years in delivering knowledge to the students in Biotechnology, Life Sciences and other subjects. It is a vibrant and active coaching centre, where learning and achievement are viewed as the core purpose of our work. It is also a caring and supportive environment in which students can become skilled, unafraid to make mistakes, flexible enough to overcome obstacles and ambitious enough to be extraordinary not average. This is a unique place with a great heart and passion for serving the needs of the students.
Website
www.acertindia.com/
Address
TF-3 Girija Apartment, 50 A Jawharlal Nehru Road, MMDA Signal, Arumbakkam, Arumbakkam, Chennai, Pincode:600106, Tamil Nadu.
Working hours
10 am to 6 pm

10 am to 6 pm

10 am to 6 pm

10 am to 6 pm

10 am to 6 pm

9 am to 6 pm

9 am to 6 pm
Related Listings