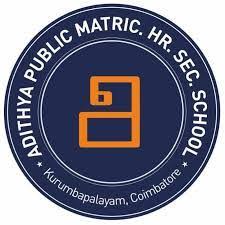 Adithya Public Matric Higher Secondary School
We, at Adithya Public Matriculation Hr. sec School, aim to provide education for a better and prosperous future. In this 21st century, we being one of the best school in Coimbatoreb with the incredible advancement of technology and science, the world is emerging as a global village. This has led the students of the present era to face great challenges to learn about the interconnected world. For this reason, we have come with an amazing number of methods.
Address
Kurumbapalayam, Sathy Road EB Colony, Behind Aditya Enggineering College, Kurumbapalayam, Coimbatore, Pincode:641107, Tamil Nadu.