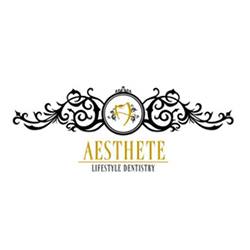 Aesthete Lifestyle Dentistry
Welcome to Aesthete lifestyle dentistry, the advanced super specialty dental care at Koramangala/HSR layout and Residency Road Bangalore. Aesthete is as of now the only super specialty dental care in India conceived with a unique concept of lifestyle dentistry. The Aesthete lifestyle dentistry concept is to deliver the best quality care, with utmost precision backed with years of experience. Our practice is mainly focused on patients personal needs, adapting to their lifestyle practices thereby creating solutions and providing a complete comprehensive care coupled with developing positive changes in our patients lifestyle.
Website
www.lifestyledentistry.in/
Address
No. 117, 5th Sector, Devi Eye Hospital, Hsr Layout, Bangalore, Pincode:560102, Karnataka.
Working hours
10.30 am to 8.30 pm - 1 pm to 2 pm

10.30 am to 8 pm - 1 pm to 2 pm

10.30 am to 8.30 pm - 1 pm to 2 pm

10.30 am to 8.30 pm - 1 pm to 2 pm

10.30 am to 8.30 pm - 1 pm to 2 pm

10.30 am to 8.30 pm - 1 pm to 2 pm

Holiday/closed
Related Listings