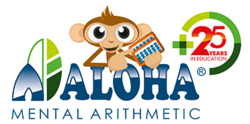 Aloha Learning Institute
ALOHA Gujarat is a noted subsidiary Master Franchise in the state. Launched in June, 2004 by Mr. Tushar Kansagara, Aloha Gujarat stands beyond par hosting more than 350+ franchise and successfully catered to nearly 1, 50, 000 students across the state, which is highest for any state in India. Mr. Tushar Kansagara, MD Aloha Gujarat is a recipient of Zhusan Promoters Award for his outstanding performance by a governor of Zhejiang province China in 2006. Aloha Gujarat is also the recipient of the Best Franchisors Award in 2010 and provides Web based ERP support to franchises across the state. Aloha Gujarat stands firmly as a respected children education company working towards making their life better growing as a vibrant network, Aloha Gujarat is committed to quality education creating a competitive environment and setting new benchmarks for the growth of education Industry in the state.
Address
OPP. Safal Parisar, South BopalL Road, Bopal, Ahmedabad, Pincode:380058, Gujarat.
Working hours
Holiday/closed

10 am to 1 pm - 4 pm to 8 pm

10 am to 1 pm - 4 pm to 8 pm

10 am to 1 pm - 4 am to 8 pm

10 am to 1 pm - 4 pm to 8 pm

10 am to 1 pm - 4 pm to 8 pm

10 am to 1 pm - 4 pm to 8 pm
Related Listings