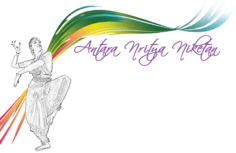 Antara Nritya Niketan
Antara Nritya Niketan is the fruit of Guru Anuradha Jog's passion for Bharatanatyam Dance. The pulsating rhythm and the enchanting dance choreography at Antara are now resonating across the world of Indian & International art & culture. A passionate and zealous student of Art (in particular the Performing Art Forms of Dance & Drama), Anuradhaji has been not just a keen learner and proponent of the magnificent Bharatanatyam Dance, but also has been bestowing art benevolence by teaching dance. Antara is a mature and focused dance knowledge center today, due to the sheer learning tenacity & teaching perseverance shown by Guru Anuradha Jog, all in the pursuit of keeping Bharatanatyam Dance alive.
Address
167/A, Plot No. 11, Lane Number 2, Ahead Kamat Restaurant, Kothrud, Pune, Pincode:411038, Maharashtra.
Working hours
7.30 am to 7.30 pm - 9.30 am to 5.30 pm

Holiday/closed

7.30 am to 7.30 pm - 9.30 am to 5.30 pm

Holiday/closed

7.30 am to 7.30 pm - 9.30 am to 5.30 pm

Holiday/closed

Holiday/closed
Related Listings