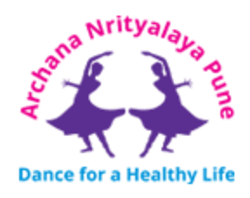 Archana Nrityalaya
Archana Patwardhan, a talented kathak dancer, performer and a teacher. Archana is a beautiful and talented kathak dancer, performer and a Guru; an artist who develops her knowledge day by day and proves herself by her tremendous hard-work in dance as well as in social work. Archana struggled very hard and has been meritorious till date. She started performing Kathak at the age of nine, and has been engrossed in the dance form ever since. Educational Background- As a beautiful young dancer, Archana took the first step towards the million-mile journey to dance from Guru Jafar Mulla. Thereafter, she went on to develop her knowledge under the able teachings of Guru Pandita Maneesha Sathe, a renowned Kathak Maestro in Pune. Aside from her top-notch training, Archana also has a strong educational background with a Bachelor's degree in Commerce and Nritya Visharad and a Masters degree in Kathak. Teaching experience- Archana has been teaching for more than 20 years in her own self-run Kathak Institute "Archana Nrityalaya Pune" & has been conducting workshops at cities such as Lonand and Karjat, to spread the knowledge of kathak in rural and under-developed cites in Maharashtra. She also gave a special training to some enthusiastic and talented young kathak dancers in Solapur and Kolhapur to expand their knowledge of the same. She has recently started giving personal training through technological advancements such as videoconferencing and skype, through which one student has successfully completed her Nrityavisharad.
Website
www.nrityaarchannaa.in/
Address
Anand Health Club, Sun City Road, Sinhgad Road, Shivapushpa Park Chowk, Anand Nagar, Pune, Pincode:411051, Maharashtra.
Working hours
6 pm to 7 pm

6 pm to 7 pm

6 pm to 7 pm

6 pm to 7 pm

Holiday/closed

4 pm to 6 pm

4 pm to 6 pm
Related Listings