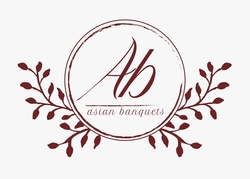 Asian Banquets
Welcome to Asian Banquets – The premium event venue in Bhandup, Mumbai. Spanning a breathtaking 45, 000 sq. ft area, Asian Banquets is your access to the best, unrivalled grandeur, comfortable and luxurious, weddings, corporate events, conferences, exhibitions, parties, and engagements – Asian Banquets offers you more than a decade's experience in conceptualizing and organizing events of varied scales. Our sprawling banquet halls backed by beautifully landscaped outdoor dining areas can accommodate more than a thousand guests. With our proximity to the leading railway stations, express highway and the metro station of Mumbai – we have ended up enjoying unprecedented endorsement from our clients. Right from reserving the dates, planning and scheduling the events to coordinate with décor personnel – our professionals are here to offer you seamless assistance from start to finish. For New Beginnings and a Lot More Touted as one of the most stunning event venues in Bhandup, Asian Banquets was conceptualized with the very view to live up to the opulence and splendour that Indian weddings are so synonymous with splendorous and grand status. Are you looking forward to fulfilling your big fat wedding dreams? Or, are you looking forward to making lasting impressions on your clients or employees through corporate training sessions or conferences? Asian Banquets has persevered tirelessly to meet and surpass expectations on a consistent basis. Access premium banquets services with ease. Our 7500 sq ft pillarless banquet hall is wrapped in splendour. Before delving into details of the facilities available in the big hall, let us tell you that our banquets remain just a preview of the delightful opulence that your guests are going to be a part of. The décor of our function hall is the first thing that our potential clients get to see when they visit us. Needless to say, they are left astounded even before they take a tour of outdoor space. Offered below is just a glimpse of what our fully adorned banquet halls have in the offing. Professional Audio Capabilities, Mood Controllable Lights, Sparkling Chandeliers, Complete air conditioning and Ventilation, Our outdoor dining area remains an equally "ecstatic" visual experience for your guests. Spanning a momentous 10, 000 sq. ft area, our outdoor space is designed for dining. The addition of ornamental plants paves the way for unparalleled visual vitality. And how exactly can we forget our gardened driveway? A perfect start to the grandiose celebrations ahead. Flanked by the perfectly manicured landscape, our driveway is where guests assemble to mark the beginning of the eventful day ahead. It's the perfect place for wedding processions. In the case of corporate events and parties, the driveway becomes the place where your guests are welcomed. Our parking space can accommodate more than 300 cars at a time. It means that your guests are spending more time with you rather than frantically looking for car parking spaces before gracing the event.
Website
www.asianbanquets.in/
Address
Ground Floor, Filix Tower, LBS Road, Opposite Asian Paints, Bhandup West, Mumbai, Pincode:400078, Maharashtra.
Features
Working hours
9 am to 7 pm

9 am to 7 pm

9 am to 7 pm

9 am to 7 pm

9 am to 7 pm

9 am to 7 pm

9 am to 7 pm
Related Listings