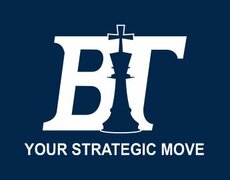 Bakliwal Tutorials, PMC Bus Stand
Mr Vaibhav Bakliwal did his B. Tech in mechanical engineering from IIT Bombay after which he worked with Tata Motors for an year. But his penchant for teaching made him create, Bakliwal Tutorials (BT) in April 2005. BT began with the aim to help students preparing for IIT-JEE, realize their dreams; and to make sure that the preparation process itself becomes a fun filled and growth-involving experience. The institute is successfully doing so and is now training more than 2500 students at its various centers for various courses. Apart from his love for studies and students, he also loves music, solving puzzles and playing chess. He has been Rajasthan Under-18 chess champion and has played in many national level championships. He was also class representative for his batch, general secretary for mechanical department and board games secretary for the institute at IIT Bombay. He has truly been an inspiration to thousands of students aspiring for the coveted IITs.
Website
bakliwaltutorialsiit.com/
Address
No.569, Shri Sant Shivganga Devi Vidyalaya, PMC Bus Stand, Shivaji Nagar, Pune, Pincode:411005, Maharashtra.
Working hours
10 am to 6 pm

10 am to 6 pm

10 am to 6 pm

10 am to 6 pm

10 am to 6 pm

10 am to 6 pm

10 am to 6 pm
Related Listings