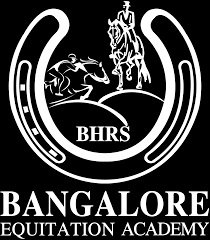 Bangalore Horse Riding School
BHRS was born out of the desire to provide affordable riding sessions to all age groups and people coming from different streams. BHRS was set up in the beginning of 2014 by Navneeth a passionate Equestrian. Unlike many sports, horseback riding does not demand athletic aptitude or single minded dedication, nor is it necessary to have learn to ride when as a child in order to be a good horseman or horsewoman in later life. Riding is an activity in which the learning process never stops. From the day you first mount on a horse to the day you hang your riding boots, you will always find that you are discovering new things, new aspects of riding technique. BHRS trains our students in horsemanship skills. We also offer help the students to procure Horses/Ponies of different breeds from different countries for all age groups. We also procure the right Horse/Pony equipments, accessories and tools for students taking at BHRS. We also render services for our students in leasing the Horses/Ponies for riding and to participate in equestrian competition. We have also ready stalls available in our stable for stationing Horses/ Ponies.
Website
www.bangalorehorseriding.com/
Address
No. 52, Satya Heritage Homes , Agrahara Village, Yelahanka Hobli, Taluk, Jakkur Post, ., Nagapura, Bangalore, Pincode:560064, Karnataka.
Working hours
6 am to 6 pm

6 am to 6 pm

6 am to 6 pm

6 am to 6 pm

6 am to 6 pm

6 am to 6 pm

6 am to 6 pm
Related Listings