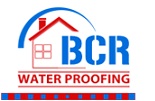 BCR Water Proofing
Through 12 years of professional experience, our specialized team have successfully provided waterproofing solutions for homes, industrial sites, office & commercial spaces all over India. Since 2004 BCR Water Proofing has established its reputation in the market as a reliable and cost effective waterproofing coating from the roof, to the walls and to wet areas. Our hands-on approach and established record of satisfied customers have contributed greatly to the rapid growth of our company over the years. Through added new technologies & product base we have set bench mark for our competitors in waterproofing solutions for residential and commercial properties. We aim to help you determine the source of water leakage, providing high quality, environmental friendly and cost effective waterproofing solutions for both interior and exterior. We also provide waterproofing consultancy including diagnosis and problem solving for all type of water leakage issues and projects. This will often include site visits and recommendations for specialty applications. We at BCR waterproofing, expertise an exclusive range of waterproofing services such as Polymer Coating, Membrane Coating, Pressure Grouting, Overhead Water Tank, Sump, Bathroom, Roof, Wet Areas Injection Grouted Method, Heat Reflecting Tiles Laying and many other services. Our waterproofing treatments have a unique property of filling even the minute pores and clots. Adhered to international business standards, we are dedicated to offer the best possible services with first graded resources at the reasonable rates. We undertake waterproofing services for areas such as foundation walls, swimming pools, roof deck, Water tank RCC roofs and others. We are renowned among our clients for our efficacious services and have earned a great remarkable goodwill and a tremendous client base within these years.
Website
www.bcrwaterproofing.com/
Address
No.9, Ground Floor, Devi Karumari Amman Nagar 4th Street , Velachery.Chennai - 600042., Velachery, Chennai, Pincode:600042, Tamil Nadu.
Features
Basement, Bathroom, Ceiling, Floor, Roof, Sump, Tank, Terrace, Walls

16 Years
Working hours
9 am to 9 pm

9 am to 9 pm

9 am to 9 pm

9 am to 9 pm

9 am to 9 pm

9 am to 9 pm

9 am to 9 pm
Related Listings