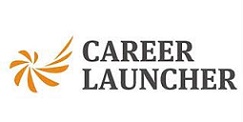 Career Launcher
CL Educate Ltd. focuses on diverse segments of education across the learners of multiple age-groups. Led by a team of highly qualified professionals, including IIT-IIM alumni, with a passion for excellence in education, CL Educate Ltd. has been focusing on shaping the lives and careers of many students during the twenty glorious years of its existence. In the past 21 years, the CL brand has diversified and established itself as a recognized brand in education sector. As on September 30, 2017, we had 200 test-prep centers spread across 100 cities in India. We are committed to delivering quality education to all our students across the various segments mentioned above. As part of our global expansion, we also currently have test-prep centers operational in the UAE.
Website
www.careerlauncher.com/
Address
Ispahani Centre, 123, Nungambakkam High Rd, Tirumurthy Nagar, Nungambakkam, Nungambakkam, Chennai, Pincode:600006, Tamil Nadu.
Working hours
10 am to 7 pm

10 am to 7 pm

10 am to 7 pm

10 am to 7 pm

10 am to 7 pm

10 am to 7 pm

10 am to 7 pm
Related Listings