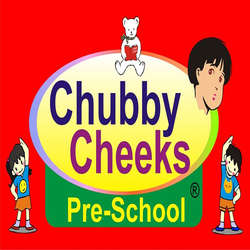 Chubby Cheeks Preschool
Chubby Cheeks is one of the most popular, efficient & best Pre-School situated within the vicinity of Chandannagar on Nagar Road, Pune. Started in 2006, We at Chubby Cheeks Pre-School have a mission and endeavor to help prepare your tiny tots behave responsibly, enhance their learning skill and make them emotionally secure & ready to enter into the learning world ahead of them. And while doing so, maintain highest level of politeness, care, love & affection towards your beloved tiny tots to make them feel at home away from home which is our basic concept. Pre-Schools are designed to educate and prepare the children between 2-5 years of age so as to enable them to enter into the public school system. Chubby Cheeks is a very special place - a dynamic educational community, created by interaction of dedicated organizers, enthusiastic parents and committed faculty. Chubby Cheeks Pre-School is run by "Shreeman Charitable Trust", a Govt. of India registered trust. Shreeman Charitable Trust is working in the fields of Free medical services to the society, Education, Environment, Eye donation & all aspects of social service. Chubby Cheeks Preschool title is Exclusively owned by us. It is registered under the Trademark Registration Act, Govt. of India. We plan to develop it into a premeire school with branches spread all over Pune & Mumbai.
Address
A18, Jodhpur Village Rd, Vishwakarma Vihar, Suryapooja Block B, Satellite, Ahmedabad, Satellite, Ahmedabad, Pincode:380015, Gujarat.
Features
Indoor Play Area, Outdoor Play Area, Sick Room

Co-Ed

English, Hindi, Regional Languages

Arts & Crafts, Dance, Drawing & Painting, Field Trips, Games, Music, Sand Play

School Bus, School Van
Working hours
9 am to 2 pm

9 am to 2 pm

9 am to 2 pm

9 am to 2 pm

9 am to 2 pm

9 am to 2 pm

Holiday/closed
Related Listings