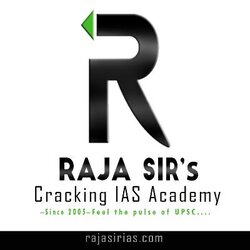 Cracking IAS Academy
We started our journey from Delhi since 2005. Few Senior Aspirants initiated this startup. Those who had initiated have later got in to Civil Services. Till Mid 2009 we were doing Postal Coaching [Based at Delhi] for UPSC CIVIL SERVICES EXAM. We even had three outlets to sell our study materials at Delhi namely 1. Bharat Book Center opp to JNU. 2. Jawahar Book Center opp TO JNU 3. Hari Om Book center in Mukherjee Nagar. We had students right from Kanyakumari, Arunchal Pradesh, Nagaland, Jammu and almost every length and breadth of India.
Address
No. 2, Door No. 20, 12th Main Road, Rajparis Karpagam , ., Anna Nagar, Chennai, Pincode:600040, Tamil Nadu.
Working hours
10.30 am to 10.30 pm

10.30 am to 10.30 pm

10.30 am to 10.30 pm

10.30 am to 10.30 pm

10.30 am to 10.30 pm

10.30 am to 10.30 pm

10.30 am to 10.30 pm
Related Listings