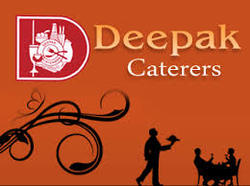 Deepak Caterers
As one advances through the sea of life, variety of occasions are celebrated to herald various landmarks raining from important ones such as marriages, birthday parties, anniversary, meetings, get together picnics, festivities etc. Dining occupies a virtual portion of such festivities & that automatically brings Caterers into big picture. This is how the Puneties Now all over Maharashtra has been through the service Deepak Caterers who introduced the concept of Catering & The Buffet System in Pune in 1974.
Website
www.deepakcaterers.com/
Address
39/A, Pune - Satara Road, Parvati Industrial Estate, Opposite Addinath Society, Parvati Paytha, Pune, Pincode:411009, Maharashtra.
Working hours
10 am to 8 pm

10 am to 8 pm

10 am to 8 pm

10 am to 8 pm

10 am to 8 pm

10 am to 8 pm

10 am to 8 pm
Related Listings