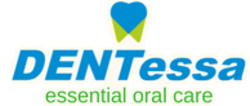 Dentessa Dental Clinic
DENTESSA is a team of dentists in Pimple Saudagar, PUNE offering personalized and high-quality dental care for the whole family. From routine cleaning to orthodontics, We have the technology and experience to effectively and gently take care of your dental needs.
Address
No. 304, Rose Icon Shopping Complex, -, Pimple Saudagar, Pune, Pincode:411027, Maharashtra.
Working hours
9.30 am to 12.30 pm - 5 pm to 9 pm

9.30 am to 12.30 pm - 5 pm to 9 pm

9.30 am to 12.30 pm - 5 pm to 9 pm

9.30 am to 12.30 pm - 5 pm to 9 pm

9.30 am to 12.30 pm - 5 pm to 9 pm

9.30 am to 12.30 pm - 5 pm to 9 pm

Holiday/closed
Related Listings