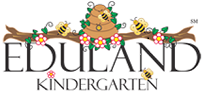 Eduland Kindergarten
Eduland Kindergarten was founded with an altruistic academic motive of providing affordable, people-friendly, and high – value educational and support solutions and through principle-centred and personal leadership, develop a happy and confident child. Providing Creative Freedom At Eduland Kindergarten, we provide a setting in which our preschoolers explore and discover the world freely, at their own pace and in their own unique ways. They learn to think for themselves, and learn to use tools and resources to unearth the knowledge they need from multiple sources. Our students enjoy total intellectual freedom and unfettered interaction with other children and adults which ensures they gain the internal resources needed for their scholastic achievement and to be confident and capable to lead effective lives.
Website
www.edulandkindergarten.com/
Address
951, 21st Main, Karnataka Sciense And Technology Institute, Banashankari, Bangalore, Pincode:560070, Karnataka.
Features
['Language Readiness', 'Listening Skills', 'Math Readiness']
Working hours
8 am to 7 pm - 12.30 pm to 1 pm

8 am to 7 pm - 12.30 pm to 1 pm

8 am to 7 pm - 12.30 pm to 1 pm

8 am to 7 pm - 12.30 pm to 1 pm

8 am to 7 pm - 12.30 pm to 1 pm

9 am to 2 pm

Holiday/closed
Related Listings