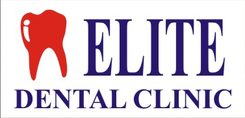 Elite Dental Clinic, Main Baner Road
Elite Dental Clinic is a dental clinic in baner, pune. The clinic is visited by doctors like dr. Harish vasudeo sonar. You can get phone numbers and call doctors of elite dental clinic on practo. Com.
Website
www.elitedentalclinic.com
Address
Main Baner Road, Baner, Pune, Pincode:411045, Maharashtra.
Working hours
10 am to 1 pm - 5 pm to 9 pm

10 am to 1 pm - 5 pm to 9 pm

10 am to 1 pm - 5 pm to 9 pm

10 am to 1 pm - 5 pm to 9 pm

10 am to 1 pm - 5 pm to 9 pm

10 am to 1 pm - 5 pm to 9 pm

10 am to 1 pm - 5 pm to 9 pm
Related Listings