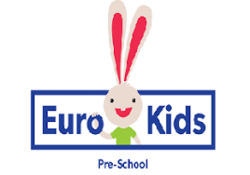 EuroKids Preschool, Ankur Road
In 2009, we ventured into K12 education with EuroSchool and launched a training and certification platform EuroVarsity. With the coming of 2018 came the launch of a new venture in the form of the EuroKids DayCare. A Pre-School is your child's first experience away from you. To ensure, that this transition from home to school is a smooth process, we have Buddy, your child's Fun Partner at EuroKids Pre-School. As your little bundle of joy takes the first step into a new world, he or she is not alone. Buddy is always there to help your child get comfortable in the nurturing environment of our Pre-School. This makes Buddy your child's best friend at EuroKids Pre-School. Our pre-school at Dhanori, Pune is very well located and is the first choice for all parents who wish to send their children to a playschool, preschool / Daycare, Nursery / Kindergarten that can build a strong foundation their children's future.
Website
www.eurokidsindia.com
Address
1, Vinimay Complex, Ankur Road, Naranpura, Ahmedabad, Pincode:380013, Gujarat.