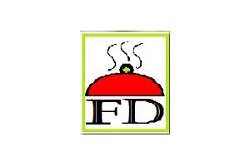 Food Delight Catering Services
Our Food Delight Catering Services proudly offers a great food with stunning presentation and gracious service for weddings, birthdays, corporate events and social gatherings. Ours is truly a talk of the town company in Pune. Anil Navandar, a man behind the company, is an alumnus from the premier Institute of Hotel Management, Mumbai. A decade of hands-on, extensive experience of being a chef at the helm of the various 5-star, renowned restaurants has led to his culinary skill and command over the preparation of all the delicious Punjabi, South-Indian, Gujarathi dishes, besides the authentic Italian, Chinese, Thai and Spanish gourmet food. Backed by a wealth of in-depth knowledge about the cuisines worldwide, he has over 500 relishing recipes on his platter, as a result of which our company is naturally the preferred choice of many discerning high-profile customers like the Kalyani Group, Bajaj Group, Dr Iyengar's Yoga Institute, Dr. D. Y. Patil Educational Institute, Poonawala Group, and IT sector companies like Cognizant , Accenture etc. Foreigners from many countries heartily savour and enjoy our food. Our high-end kitchen is manned by well-trained, experienced, professional workforce. We adhere to the stringent quality control standards of hygiene during cooking, while keeping the nutritional values of the food intact and undiminished. The use of finest ingredients to maintain the unsurpassed quality of our wholesome, fresh food is mandatory for the health and wellbeing of our customers. We always excel in planning and tailoring our catering to your needs and budget, which would certainly exceed your expectation. We are fired with a mission to build an enduring relationship with our esteemed customers and retain our strength as a benchmark of quality in our profession. We have been constantly developing our own signature cuisines blended with exotic flavour and aroma. We are known for adding a twist to the international favourites with our regional, unique herbs and spices, while many of them are cooked in wine or olive oil. Come! Spice up and celebrate your life's great moments with Food Delight Catering Services!.
Website
www.fooddelight.co.in/
Address
Shop No-1, Shivshambhu Colony, Near Dhangar Baba Mandir, Thergaon, Pune, Pincode:411033, Maharashtra.
Working hours
10 am to 9 pm

10 am to 9 pm

10 am to 9 pm

10 am to 9 pm

10 am to 9 pm

10 am to 9 pm

10 am to 9 pm
Related Listings