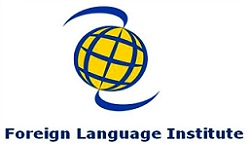 Foreign Language Institute
German is the most widely spoken native language in Europe. More people speak German as their native language than any other language in Europe. It's no wonder, since Germany's 83 million inhabitants make it the most populous European nation. But not only the residents of Germany speak German. It is also an official language of Austria, Switzerland, Luxembourg, and Liechtenstein. And it is the native language of a significant portion of the population in northern Italy, eastern Belgium, the Netherlands, Denmark, eastern France, parts of Poland, the Czech Republic, Russia, and Romania, as well as in other parts of Europe. It is the 3rd most popular foreign language taught worldwide and the second most popular in Europe and Japan, after English. Germany has the third largest economy in the world and is the economic powerhouse of the European Union. And don't forget that Switzerland, another German-speaking country, has one of the highest standards of living in the world. Germany's economic strength equals business opportunities. Multinational business opportunities exist throughout the European Union and in the Eastern European countries, where German is the second most spoken language after Russian.
Website
germanclassinaundh.wixsite.com/
Address
4th Floor, Banthia Shoppee, Aundh Gaon, City International School, Opposite Siddharth Nagar Cosmos Bank, Aundh, Pune, Pincode:411007, Maharashtra.
Working hours
Holiday/closed

Holiday/closed

Holiday/closed

Holiday/closed

Holiday/closed

9 am to 8 pm

9 am to 8 pm
Related Listings