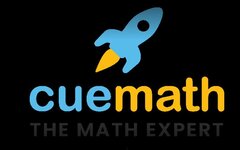 Gayathri Maths Tuition Center
Gayathri is quite the passionate teacher and loves math. At her Cuemath centre, Cuemath students are taught different concepts in math with the help of learning aids like worksheets, tab-based exercises, puzzles etc. During their one hour Cuemath sessions, she helps them explore math at their own pace. This method of math learning helps them build their reasoning skills and critical thinking abilities. Under her guidance, students get to complete topics and discuss any doubts that come up. Apart from this, she keeps parents up-to-date on a regular basis on the progress made by their children. Gayathri is a very enthusiastic person and has an interest in a number of activities apart from teaching. Connect with the teacher to learn more.
Address
JKVK Nagar, Chinnammal Nagar, Harini Arcade, ., Kasthuri Naickenpalayam, Coimbatore, Pincode:641041, Tamil Nadu.
Working hours
5 pm to 8 pm

5 pm to 8 pm

5 pm to 8 pm

5 pm to 8 pm

5 pm to 8 pm

5 pm to 8 pm

Holiday/closed
Related Listings