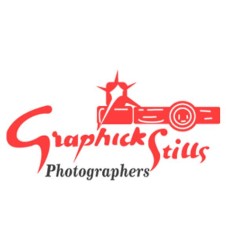 Graphik Stills Photographers
Since 1982 Graphick stills photographers has been in the business of freezing the wonderful moments of your life. headed by Mr. A. P. S. Vijendran, a veteran with 34 years of experience in the field of photography, our team of experienced and skillful photographers has been successful in catering to the needs of our varied customer base. our customer portfolio which consists of large number of MNC companies is standing proof to the international standard that is meticulously maintained by our company. Customer satisfaction has always been the goal of our service and the repeated orders from our customers has helped us reinforce their trust on us every time. Our list of satisfied customers spans across the globe breaking all barriers of community and country, a fact that further establishes our claim as the market leader in our field of expertise.
Website
graphickstills.com/
Address
14, Dharshan Appartment, 2nd Floor, Thirumurthy Nagar, 2nd Street, ., Nungambakkam, Chennai, Pincode:600034, Tamil Nadu.
Features
Birthday Party Photography, Events Photography, Function Photography, Pre Wedding Photography, Wedding Photography
Related Listings