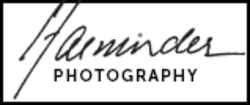 Harminder Photography
Photography is not technical knowledge alone. Every object and every subject has a story. The task is to understand and give it expression through an image. A single image. This is insight. In Photography one should comprehend the problems and possibilities at all stages of work process - from briefing sessions with the client, the actual shoot to post-production work. The entire process is equally important and should be understood. The photographer has to know all. Clarity is very important – you need to see the image in the minds' eye first. This is visual ability. Mating visuals with technical ability for execution. As we know, every subject comes with its own set of demands. Time spent on planning makes the shoot efficient. It also liberates the mind and frees the imagination during the actual photography session. It helps retain the essence of the final image. The work culture is to use the right equipment for the job. Large format and specialty camera equipment play a very crucial role once mated with the latest in digital domain. For example lenses designed for film fall short for digital sensors. The client may not understand this, I do. I pursue these events with passion and 25 years of understanding the industry I work in.
Website
www.harminderphotography.com/
Address
G-4, Akshay Complex, Dhole Patil Road, Manikchand Ikon, Sangamvadi, Pune, Pincode:411001, Maharashtra.
Features
Industrial Photography, Product Photography, Wide Angle Commercial Photography
Working hours
10 am to 6 pm

10 am to 6 pm

10 am to 6 pm

10 am to 6 pm

10 am to 6 pm

10 am to 6 pm

Holiday/closed
Related Listings