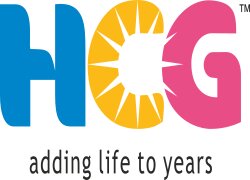 HCG Multispeciality Hospital
HCG - The Specialist in Cancer Care has been at the forefront in fighting cancer. With 24 centres, it enjoys the reputation of being India's largest cancer care provider. HCG is turning hope into reality for more than decades now & with an experienced team, top national rankings and leadership in cancer prevention, we rule the hearts. HCG was founded with the aim of consistently providing high quality and result oriented cancer care treatment by adopting global innovations. The cancer care units based across India are equipped with the latest technology to provide good quality cancer care through Surgical, Radiation & Medical Oncology all under one roof. HCG - The Tertiary Care Hospital is one of the premier tertiary care hospitals in India and has been acknowledged nationally as a centre of medical excellence. State-of-the-art facilities, best medical expertise, research and technology are the hallmarks of our units. Today, we serve patients from all walks of life – nationally and internationally. HCG being a patient centric healthcare provider focuses its operation on providing quality care with a human touch; which truly reflects in the essence of our foundation pillars - Care, Cure & Comfort.
Website
www.hcghospitals.in/
Address
Mithakhali Cross Roads, Opposite Lions Hall, Navrangpura, Ahmedabad, Pincode:380006, Gujarat.