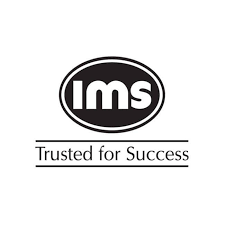 IMS Trusted For Success
In the field of management education, IMS boasts of being one of the oldest institutions in India, providing a platform for students to further their careers. At a time when management education in India had neither popularity nor significance, unlike in developed countries, Professor N. R. Rane realized the importance of such an education. With the limited technological resources available at the time, Prof Rane started correspondence training courses for various management entrance examinations to Indian business schools, and was the ambassador for the MBA degree and its opportunities in India. It was because of IMS's efforts that awareness about the MBA came to the masses. Instead of the MBA being an obscure, little-heard of field of study in India, IMS turned it into a dream education for the majority. From its humble correspondence course beginnings in Bombay 40 years ago, Prof Rane set up several centers in Mumbai, Pune and Delhi that would also provide classroom teaching. Subsequently, IMS's current managing director Kamlesh Sajnani expanded IMS's presence across India, establishing centers in every major metropolis and several smaller cities. Management aspirants have invariably faced the difficult task of selecting the right business school and the course to study, and they rely on untested, informal advice from friends and family to make their choice. This has been an age-old issue, which has a greater effect as the dynamics of the world and the information therein keep changing constantly. It was to address this social issue that Prof Rane started IMS nearly four decades ago – to provide the most relevant, up to date, accurate and complete information regarding management education. Today, IMS still carries on this vision – of fulfilling a social responsibility towards the youth. Now, 40 years later, we have expanded into other sectors as well, providing training, counseling and guidance for Bank PO exams, Law entrance exams and for undergraduates. We also help students whose dream it is to study in the best international business schools, the likes of Harvard, Stanford, Wharton, MIT Sloan, et al. Our motto is to be with our students, to mentor, motivate, guide and accompany them in their educational journey, till they cross the milestone of their coveted entrance examination. We nurture aspirations and facilitate achievement, and we specialize in providing correct and relevant information related to business school admissions. Today, after more than 40 years in this industry, we have managed to touch the minds and lives of millions of students through our network of more than 90 centers across 44 cities, with a family of over 1, 000 working with the IMS brand. It gives us enormous satisfaction to see millions of our students successfully making it to some of the most prestigious business schools and universities across countries and taking leadership positions at some of the best organizations in the world. It fulfills our purpose – to ensure, for the next generation, a successful and rewarding future.
Address
No 2235, 2nd Floor, 27th Cross Road, 11th Main Road, Vijaya Bank Bulding, 4th Block , ., Jayanagar, Bangalore, Pincode:560011, Karnataka.
Working hours
9 am to 8 pm

9 am to 8 pm

9 am to 8 pm

9 am to 8 pm

9 am to 8 pm

9 am to 8 pm

9 am to 8 pm
Related Listings