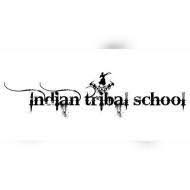 Indian Tribal School
The Indian tribal school is a Tribal Fusion Belly Dance Company, founded by Arun Bhardwaj in the year 2013, this school is based in Pune (India). It is one of the finest Tribal Belly Dance School's in India that fuses oriental Belly Dance with various style of Belly dance and other dance forms with an Indian touch. We have introduced this dance form with an aim of encouraging male participants to embrace this dance form whole heartedly as their female counterparts.
Website
www.intribalschool.com/
Address
1021, Model Colony, ., Shivaji Nagar, Pune, Pincode:411016, Maharashtra.
Working hours
6.30 am to 9 pm - 9 am to 5 pm

6.30 am to 9 pm - 9 am to 5 pm

6.30 am to 9 pm - 9 am to 5 pm

6.30 am to 9 pm - 9 am to 5 pm

6.30 am to 9 pm - 9 am to 5 pm

9 am to 7 pm

9 am to 7 pm
Related Listings