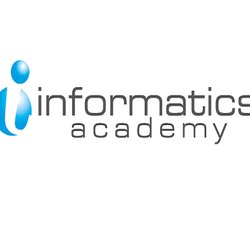 Infomatics Academy
Informatics Academy. About Informatics: Informatics Estd In 1983 Is A Global Leader In Providing Lifelong Learning Services. They Educated The Candidate Thru A New System Of Study Called Twinning Model. Twinning Model: Twinning Model Is A Part Of Studying Part Of The International Qualification In India And Proceeding Overseas To An International University With Advanced Standing To Complete The Graduation. Most Of The Twinning Models Allow Progression To A Specific Graduation Programme Of A Specific University, There By Restricting To A Singular Progression Pathway. For Example, A Twinning Programme Allowing Progression Into Bsc In It From Nottinga University Will Mean The Students Will Undego First 2 Years Of Bsc (It) Of Nottingham University In India And Then Moveover To 3rd Years Of Bsc (It) In Nottingham University Uk. Unique Model: Informatics Twinning Model Is Unique As It Offers Plenty Of Flexibilities. Informatics Model Offers Progressions To * A Choice Of Universities * In A Choice Of Countries * In A Choice Of Graduation Programs The First Phase Of The Twinning Model Is Completing A 2 Yrs Globally Recognized Certification From Informatics In A Campus In India. These Qualifications Are Truly Global With Arrangements For Credit Transfers And Advanced Standings Into Graduate Programme With Around 5 Internationally Renowned Universities. In The Second Phase The Student Proceeds To Complete The International Graduation From The Country & Graduation Of His Choice On Campus From Any University Of His/Her Choice. Therefore Student Chooses The Country Of Study As Well As The University. Yet Another Dimension Of Choice Available To The Student Is The Graduation Program Itself. * One Can Complete The International Qualification At Fraction Of The Cost. *The First Phase Allows The Student To Get Accustomed To The International Method Of Study, Assessment, Examination And Grading System. * The First Phase Allows The Student To Experience The Technologies And Study Disciplines Enabling Him/Her To Make A Decision Of What To Graduate In, From Which Univers & From Which Country. * The Completion Of The 1st Phase Allows A Wide Range Of Choices In Country, Univerity And Graduation To Pursue. This Enables The Students To Take Up The Best Possible Path To Address Their Individual Career Needs & Aspiratio.
Website
www.informatics.edu.sg/
Address
No. 2002, 1st Floor, Opposite Sate Bank Of India, HP Petrol Pump, Gandhinagar, Bangalore, Pincode:560043, Karnataka.
Working hours
6.30 am to 9 pm

6.30 am to 9 pm

6.30 am to 9 pm

6.30 am to 9 pm

6.30 am to 9 pm

6.30 am to 9 pm

6.30 am to 9 pm
Related Listings