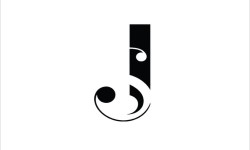 Jay Music Academy
Jay Music Academy, The Academy of Art and culture [Talent Academy], was estabilished on 29th June 2006 by Smt. J. JayanthiJayarajan and was administered by Late. Sri. R. SelvaRangaRajan. JMA imparts Carnatic music, Bharathanatyam. Instruments like Keyboard, Drums, Guitar, Flute, Violin, Sax-o-phone, Trumpets are also taught. In addition to this Indian Abacus, Chess, Yoga, Drawing, Spoken English & Spoken Hindi, Tanjore painting, Crafts, Jewellery making and other dance forms are also taught. Within the span of a decade, the academy has flourished and it is marching forward from strength to strength.
Website
jaymusicacademy.com/
Address
No. 390, CTH Main Road, Opposite Railway Station, Thiruninravur, Chennai, Pincode:602024, Tamil Nadu.
Working hours
10 am to 9 pm

10 am to 9 pm

10 am to 9 pm

10 am to 9 pm

10 am to 9 pm

10 am to 9 pm

10 am to 9 pm
Related Listings