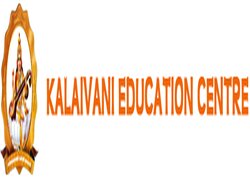 Kalaivani Education Centre
Kalaivani Education Centre the most dynamic and transformational coaching process available anywhere for unlocking human potential, through the scientific process was established in the year 1988 by the founder Mr. K Sivaraman. He is a Post Graduate with a Bachelor degree in Education had immense interest in the teaching profession from the time of his school days. He completed his Graduation (B. Com) in Aringar Anna Government College, Seiyyar and completed his Post Graduation (M. Com) in Muthurangam Arts College, vellore. He got his B. Ed degree from Annamalai University, Chidambaram. Like many of our graduates, Mr. K Sivaraman's knowledge and enthusiasm and great passion towards teaching extends well beyond the course curriculum, bringing personal experience and a geographical sensibility, right to the heart of the students to build up the interest and the confidence levels of each of the student of Kalaivani Education centre.
Website
www.kalaivanieducation.org/
Address
Ayyasamy Street, No. 20/A, Shanmugam Road, Kiskinta Readymade, ., Tambaram, Chennai, Pincode:600045, Tamil Nadu.
Working hours
8 am to 8 pm

8 am to 8 pm

8 am to 8 pm

8 am to 8 pm

8 am to 8 pm

8 am to 8 pm

9 am to 2 pm
Related Listings