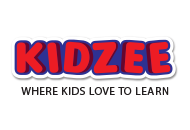 Kidzee, Sarkhej - Gandhinagar Hwy
Each child is endowed with a unique potential – an infinite one. Our pedagogy, iLLUME, is designed to help the child realize their unique abilities in a systematic, synergetic, and self-paced manner. Through iLLUME, we help the children to  discover their own individual learning style and achieve the desired learning outcomes, in sync with the high-level social, emotional, linguistic, and other developmental milestones. In our decade-long legacy of nurturing the 'unique potential' of every child, we have shaped, in metros and suburbs alike, a new cult of schooling for toddlers. On this revolutionary journey, we evidenced and impacted the much-needed shift from 'teachers' quieting an assembly line of children to 'enablers' shaping children into smart-thinking, dynamic, and 'ready-for-life' individuals. We value our commitment towards quality child education along with complementing aspects of self-reliance, peer interaction, and individual growth. In this process, we created a solid foundation in curriculum and polished our business model to make it profitable for all the stakeholders involved.
Address
9, 10, 11 Simandhar Status, Sarkhej - Gandhinagar Hwy, Gota, Ahmedabad, Pincode:382481, Gujarat.
Features
Arts & Crafts, Chess, Dance, Drawing & Painting, Field Trips, Games, Music, Sports

All Day

Indoor Play Area, Library, Outdoor Play Area

Co-Ed

English, Hindi, Regional Languages

Play-way Schools

Arts & Crafts, Dance, Drawing & Painting, Field Trips, Games, Music, Sand Play

School Bus, School Van
Working hours
8.30 am to 7 pm

8.30 am to 7 pm

8.30 am to 7 pm

8.30 am to 7 pm

8.30 am to 7 pm

8.30 am to 7 pm

Holiday/closed
Related Listings