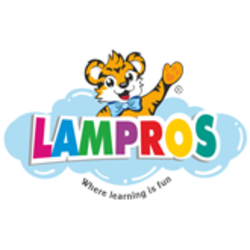 Lampros Kids
Lampros is a Greek word which means bright, shining and brilliant. Attuned to its name, Lampros kids believes in passionately shaping tender minds for a bright future. We strive to provide an exciting world where education, imagination and playfulness come together to create a fun environment where learning happens joyfully. With 15 years of academic experience, Lampros kids is the first preschool driven by international standards and approach. We have designed our curriculum at par with international learning standards. Our focus is not just providing education to children, but cultivating love for learning in them so that wherever they go, they are always prepared to match pace with a fast-changing, diverse and multicultural world. Fueled by passion and raced with determination to keep enhancing and enriching young minds is our core ideology. True to our ideology "Where learning is fun", we expertly interweave fun with learning activities so that the natural drive for creativity and curiosity in children finds the freedom for unbridled expression. Our vision is all round child engagement and development, resonating the idea "WHERE LEARNING IS FUN".
Website
www.lamproskids.com/
Address
Lampros ,3, Shree Prakash Society, Thakkarbapa Nagar, Ahmedabad, Pincode:380008, Gujarat.
Features
AC Class room, Care Center, Indoor Playground, Library, Outdoor Playground, Toy Room

[]

['Preschool']
Working hours
8.30 am to 2.30 pm

8.30 am to 2.30 pm

8.30 am to 2.30 pm

8.30 am to 2.30 pm

8.30 am to 2.30 pm

Holiday/closed

Holiday/closed
Related Listings