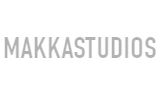 Makka Photography
Bhagatkumar discovered that instinct when he was all of ten years. His child-like curiosity inspired him to frame nature's beauty with his camera. Though he went on to study engineering, he was to soon reestablish his bond with photography. Bhagatkumar began capturing nature and wildlife with his lens. He was part of a wildlife photography tour headed by the renowned photographer, Kalyan Verma. Kalyan observed that Bhagatkumar had a flair for capturing the emotions of people. He directed him towards his destiny. Bhagatkumar travelled to USA for work, but he didn't know that the visit would transform his life. He received the opportunity to meet the world-famous fashion photographer, Alex Lim and worked under his mentorship for 8 months across Seattle, San Francisco and Los Angeles. Bhagatkumar was part of several prestigious photography projects in the fashion capitals of the world. When he returned to Chennai, his only focus was fashion photography. He realized that the city's fashion scene was quite different from the rest of the world, but he identified the originality that bubbled beneath the surface. He launched Makka Studios in 2008, with the aim of bringing a unique perspective to fashion photography. The Makka Studios team strives to understand the client's vision for a product, enrich it with creativity and elevate it to the next level. Over the past decade, Makka Studios has become a renowned name in the fashion photography sphere, with over 200 shoots for leading luxury brands, fashion labels, jewellery brands and corporates. Our prestigious clients include Palam Silks, VBJ Jewellery, VSTS Jewellery, Anantham Silks, The Chennai Silks, Kumaran Silks, Phoenix Market City, Eyetex and Arun Excello, among others. Makka Studios also specializes in creating portfolios for established and aspiring models, cinematography for television commercials, promotional photography for films and celebrity photography. Makka Studios has worked with some of South India's biggest celebrities, including Illaiyaraja, Vikram, Sarathkumar, Dhanush, Sania Mirza, Trisha, Sneha and Sri Divya. Makka Studios has not only won acclaim from its clients, but also the global photography fraternity. We earned four special mentions at the International Photography Awards in recent years. Our entries were chosen from over 17, 000 submissions by the world's best photographers. This achievement inspires us to heighten the standards of excellence in each of our photography projects. Call us to discover how we can portray your brand story in the most memorable way.
Website
www.makkastudios.com/
Address
No. 4/428, 1st Main Road, Vgp Layout, ., Palavakkam, Chennai, Pincode:600041, Tamil Nadu.
Features
Birthday Party Photography, Events Photography, Function Photography, Pre Wedding Photography, Wedding Photography
Related Listings