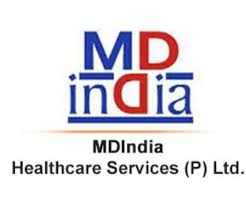 MD India Health Insurance TPA Pvt. Ltd.
MDIndia Healthcare Services (TPA) Pvt. Ltd. was founded in November 2000, with exclusive focus on healthcare insurance and aim of providing TPA (Third Party Administration) services to Indian Health Insurance Sector. IRDA (Insurance Regulatory and Development Authority), the regulatory body that governs and licenses all players in the insurance industry, issued the TPA License (No. 005) to MDIndia in March 2001. MDIndia Healthcare Services (TPA) Pvt. Ltd. , a leading third party administrator, is a young, professional and dynamic organization with ADAPTIS Inc. USA [www. adaptis. com] as its business partner. Our sister concern Tela Sourcing [www. tela-usa. com] also operates in the Healthcare domain. The company services over 6 million customers across India through a strong network of 45 branches and over 4000 empaneled hospitals.
Website
mdindiaonline.com/
Address
No.610/510, Guna Complex, Near BGR Energy Systems Limited, Teynampet, Chennai, Pincode:600018, Tamil Nadu.