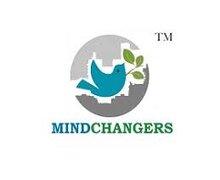 Mindchangers Academy
Mindchangers Academy was founded on the belief that every student has the ability to learn and get their dream job. Mind changers Academy is a leading competitive exam training center providing quality training for bank exams in PUNE. We offer various Course for All Govt. /Private Banks , Insurance Company and Some Central Government Exams like IBPS CWE -PO , SBI-PO , RBI-Grade, IBPS CWE Clerk, SBI-Clerk, RBI Assistant etc. Our course features Free Demo Class, Well Qualified Faculty, Highly Revised Materials Full Length, Topic wise model exam, Section wise model exam for exam practice. Free Group Discussion/Personal Interview Class. Mindchangers Academy tradition lays greater emphasis on the value of education. Our education system shapes the personality and character of an individual and cultivates life skills. Here we not only provide study material, regular tests, quiz but keep focus from very first day on every point which puts effect on the preparation. We all know that the result of all small activities make a combined big effect for the growth of any person's life. Here we make vision of a student very clear by do's & don't. We generate the ability of making the different types of queries on each & every topic and follow the great teaching rules for solving the queries of students by giving the real life examples for better understanding. Since the information and training needed for such a system is huge, Institutes would necessarily have to build a knowledge powerhouse with diverse expertise and advisor.
Website
www.mindchangersacademy.co.in/
Address
T 5, 3rd Floor, Rohan Chambers, Above Sujata Mastani, Near Karve Statue, Kothrud, Pune, Pincode:411029, Maharashtra.
Working hours
9 am to 8 pm

9 am to 8 pm

9 am to 8 pm

9 am to 8 pm

9 am to 8 pm

Holiday/closed

Holiday/closed
Related Listings