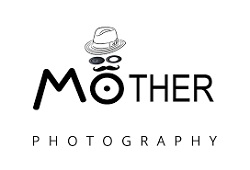 Mother Studio
We at Mother studio are a group of expert wedding picture takers and videographers seeking to put a grin all over and ruin your entire day in remembering the minute when you open your wedding photographs and video We catch accounts of satisfaction, festivity, estimations, ceremonies, pride, brilliance, clothing, and embellishments in its best excellence. Our picture takers have the specialty of watching those moment subtleties that have a gigantic effect in the nature of a wedding narrative. Be it, an adorable wink, an unrestrained chuckle, a superb grin, kind eyes, a cool shrug, a polite handshake, a friendly embrace, or the interesting and charming articulations of children lingering around, we have you secured. We have successful happy customers with our best wedding photographers in Chennai. we have done many projects make our customers satisfied with our work that can be done with high quality with best idea. we have to be taken best-born baby photography, maternity photography, kids photography, couples photography, candid photography, we have the best team of photographers who travel with you to capture outdoor shoot with you and capture most beautiful moment.
Website
www.motherstudio.in/
Address
No.13/15, Arcod Road, Laskshmi Nagar, Naidu Hall, Porur, Chennai, Pincode:600116, Tamil Nadu.
Features
Birthday Party Photography, Portfolio Photo Shoot, Pre Wedding Photography, Wedding Photography
Working hours
8.30 am to 9.30 pm

8.30 am to 9.30 pm

8.30 am to 9.30 pm

8.30 am to 9.30 pm

8.30 am to 9.30 pm

8.30 am to 9.30 pm

8.30 am to 9.30 pm
Related Listings