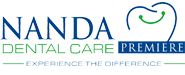 My Dental Care
NANDA DENTAL CARE was established by Dr. Prem Nanda in 1977. What started as an Orthodontic practice then, has over a period of about four decades , grown into a big organization which specializes in every aspect of dentistry. Ever since its inception, Nanda Dental Care the best dentist in Pune has been ranked amongst the top most Dental Clinics in India. With highly experienced staff, world class infrastructure and contemporary dental technology Nanda Dental Care Premiere has become an iconic dental clinic spread over 6 locations in 2 countries and still growing. Years of experience has given them deep insights into dental problems, diagnosis, treatment planning and treatment execution. Best dentist in Pune as Nanda Dental Care Premiere has become a brand name and is a leading team in dentistry today.
Website
www.nandadentalcare.com/
Address
No. 9, Triveni Sangam, Manikbaug , Opposite pushpak Hall, Anand Nagar, Pune, Pincode:411051, Maharashtra.
Working hours
10 am to 1 pm - 5 pm to 8 pm

10 am to 1 pm - 5 pm to 8 pm

10 am to 1 pm - 5 pm to 8 pm

10 am to 1 pm - 5 pm to 8 pm

10 am to 1 pm - 5 pm to 8 pm

10 am to 1 pm - 5 pm to 8 pm

Holiday/closed
Related Listings