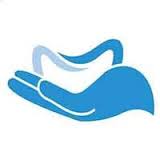 My Dental Care
Best Dentist in pune , Affordable dentist. root canal treatment . , Smile makeover in Pune . excellent dental implant service in puneImpressed and inspired by the thoughts of Mother Teresa Mr. Deepak Kulkarni, started Mother Teresa Memorial Charitable Dental Hospital and Research Centre, Solapur. Accordingly he formed an institution with the above name. This institution is well known to the society within a very short span of period. Many well known personalities in the city and district have admired the work of institution. Our branches in all over the pune.
Website
www.nandadentalcare.com
Address
Azad Nagar, Near Golden Bakary, Near Sutar Hospital, Gultekdi, Pune, Pincode:411058, Maharashtra.
Working hours
10 am to 1 pm - 5 pm to 8 pm

10 am to 1 pm - 5 pm to 8 pm

10 am to 1 pm - 5 pm to 8 pm

10 am to 1 pm - 5 pm to 8 pm

10 am to 1 pm - 5 pm to 8 pm

10 am to 1 pm - 5 pm to 8 pm

Holiday/closed
Related Listings