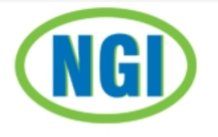 Next Generation Institute
Next Generation Institute is India's best personalized training institution for anyone. We offer customized training for students, professionals and also for all other personal kind of coaching & training. Our expanding network of expert tutors are highly qualified and specialized of their stream. Our tutor are wide spread around, so as they are easily available at your local residence. This expert tutors are skilled to root your knowledge, passion to educate and this will drive you towards the successful result. We deliver personal attention and one to one guidance. The ranges of training session available at our centers are consists of celebrities, corporate professionals, school, college students or any other corporate environment. The uniqueness of our academy is we are easily available at your local residence. Our mobile tutors are native professionals of their stream with years of experiences. Next Generation Institute will serve you tutor according to your desired location, affordable price and a great experience to you. Such pleasing tutors and promising educating services will be suitable for your needs.
Website
nextgenerationmumbai.in/
Address
Office No. 2, 6, And 7, Jal Kirti CHS Jairaj Nagar, Near South Inmdian Temple, Borivali West, Mumbai, Pincode:400091, Maharashtra.
Working hours
9 am to 1.30 pm - 11 am to 11.30 am

9 am to 1.30 pm - 11 am to 11.30 am

9 am to 1.30 pm - 11 am to 11.30 am

9 am to 1.30 pm - 11 am to 11.30 am

9 am to 1.30 pm - 11 am to 11.30 am

Holiday/closed

Holiday/closed
Related Listings