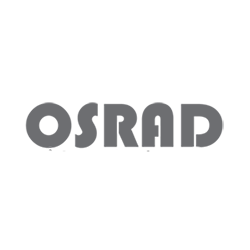 OSRAD CBSE Tuition Centre
OSRAD is the 1st Institute in Coimbatore established in 2010, for Sentence way teaching technique through South Indian Language Pattern methodology rather than a grammatical way of teaching, especially for Tamil Students. So far almost 580 Tamil Students have been trained, and proud enough nearly 400 students are speaking fluently amongst them.In 2012, it has been positioned itself as Institute for Grammar and Communicative English, giving excellent training in grammar for Academic and Competitive exams. In addition, OSRAD has been handling VERBAL REASONING, INTERVIEW TECHNIQUES & QUICKER APTITUDE TRAINING in Engineering, Arts colleges and B.Ed. Colleges.
Address
1412/7, 1st floor, C.R.center, Lawly Road Junction, Thadagam Road,R.S. Puram, Coimbatore - 641 002 , R S Puram West, Coimbatore, Pincode:641002, Tamil Nadu.
Features
OSRAD is the 1st Institute in Coimbatore established in 2010, for Sentence way teaching technique through South Indian Language Pattern methodology rather than a grammatical way of teaching, especially for Tamil Students. So far almost 580 Tamil Students have been trained, and proud enough nearly 400 students are speaking fluently amongst them.In 2012, it has been positioned itself as Institute for Grammar and Communicative English, giving excellent training in grammar for Academic and Competitive exams. In addition, OSRAD has been handling VERBAL REASONING, INTERVIEW TECHNIQUES & QUICKER APTITUDE TRAINING in Engineering, Arts colleges and B.Ed. Colleges.

ExperiencedFaculties, FlexibleTimings, One-on-one , Online, Student's Home

Higher Secondary School (11-12 STD), Middle School (6-8 STD)

Montessori, PUC/Intermediate

English, Others

Hindi, Others, Tamil

Working hours

9 am to 6 pm

9 am to 6 pm

9 am to 6 pm

9 am to 6 pm

9 am to 6 pm
Related Listings