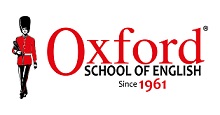 Oxford English The Best
In 1961 the young Englishman Richard Creese Parsons, recently graduated from the University of Oxford in Great Britain, opened a school for teaching the English language in Venice and decided to call it " The Oxford School of English ". The project that young Richard decided to undertake was the opening of a center of excellence that could unite two cultures full of history, different, but united by a "mutual attraction". His Principal of 'Harrow', the prestigious English boarding school, calls him "one of the brightest young men of his generation" (one of the brightest men of his generation) and he shows foresight by asking and receiving in 1961 since then Ministry of Education of Rome a "Permit for the teaching of the English language in Italy", a permit still active today. Creese Parsons then decided to open an exam center at the University of Cambridge in Venice to certify the knowledge of the English language and this center, still active today, was soon added to that of Padua.
Address
30/31, 1st Floor, Sun Shine Shopping Centre, Opposite Railway Station, Nalasopara West, Mumbai, Pincode:401201, Maharashtra.
Working hours
7 am to 9.30 pm

7 am to 9.30 pm

7 am to 9.30 pm

7 am to 9.30 pm

7 am to 9.30 pm

7 am to 9.30 pm

Holiday/closed
Related Listings