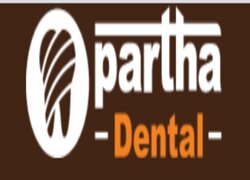 Partha Dental Clinic
Welcome to Partha Dental care center, a pioneering dental health center in South India with dentists who are expert in their fields and will provide excellent dental services at affordable costs to you. In fact if you are looking for a dentist near you, your search ends here because Partha Dental is an excellent provider of Dental Care in your city. We assure you a beautiful and healthy smile and a great set of teeth at your convenience. oted as south India's most visited Dental Clinic, Partha Dental Clinics are a class unto themselves. From the most thorough hygiene visit you"ll ever have, to sophisticated implant, cosmetic and laser procedures, we always go the extra distance and that is why we have more than 125 + clinics all over and still counting more. We take pride in the fact that our patients feel relaxed and comfortable in our clinic and environment and are provided with exceptional service at reasonable costs. With the best dentists in the city, we spend quality time with each patient to make sure their questions, concerns, and needs are being fully answered and met.
Website
www.parthadental.com/
Address
1st Floor, Opposite KFC, Mosque Road, More Supper Market, Pulikeshi Nagar, Bangalore, Pincode:560005, Karnataka.
Working hours
10 am to 9 pm - 2 pm to 4 pm

10 am to 9 pm - 2 pm to 4 pm

10 am to 9 pm - 2 pm to 4 pm

10 am to 9 pm - 2 pm to 4 pm

10 am to 9 pm - 2 pm to 4 pm

10 am to 9 pm - 2 pm to 4 pm

10 am to 9 pm - 2 pm to 4 pm
Related Listings