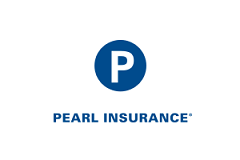 Pearls Wealth Solution
For nearly 65 years, Pearl Insurance has existed for one reason: to deliver solutions that protect what's truly important to our customers. The people of Pearl understand the desire to live and work with confidence, and are dedicated to helping our customers feel secure. Whether we're providing insurance solutions to an individual, a business, or a group, we consider ourselves partners with our clients. If we don't have the perfect solution readily available, we'll customize a product or program to meet our clients' specific needs.
Address
No.G1, 25A, Rohith Flats, Padmavathi Nagar Main Road, ., Velachery, Chennai, Pincode:600042, Tamil Nadu.
Features
Family Coverage, Individual Coverage, Mediclaim Insurance, Senior Citizen Coverage

Home Fire, Household Items, Landlord, Natural disaster, Public Liability Coverage, Tenant, Theft

Endowment Plan, Money Back, Retirement Plan, Term Plan, Whole Life Insurance

Family, Individual, Senior citizen, Student

Bike, Car
Working hours
9 am to 9 pm - 11 am to 1 pm

9 am to 9 pm - 11 am to 1 pm

9 am to 9 pm - 11 am to 1 pm

9 am to 9 pm - 11 am to 1 pm

9 am to 9 pm - 11 am to 1 pm

9 am to 9 pm - 11 am to 1 pm

Holiday/closed
Related Listings