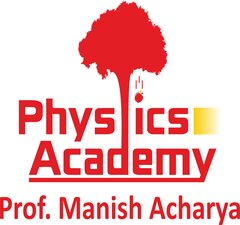 Physics Academy
Physics academy was formally established on 1992. The educator and owner have an experience of more than 25 years. Education in simple language is a form of learning in which the knowledge, skills, and habits of a group of people are transferred from one generation to the next through teaching, training, practice and research. "Change does not roll on the wheels of inevitability, but comes through continuous struggle. " We constantly act as a mentor to all our students instead of a mere teacher so as to guide them at our level best at every stage. We emphasize on research-based education and exposure. The Physics Academy is poised to take education to new levels of effectiveness and performance in times to come. Moreover, Professor Manish Acharya strives upon delivering the best of the applied as well as practical knowledge to his students. Better the knowledge provided, effective the result is derived.
Website
profmanishacharya.com/
Address
Opp. Torrent Power, Bodakdev, Ahmedabad, Pincode:380013, Gujarat.
Working hours
3 pm to 8 pm

3 pm to 8 pm

3 pm to 8 pm

3 pm to 8 pm

3 pm to 8 pm

3 pm to 8 pm

3 pm to 8 pm
Related Listings