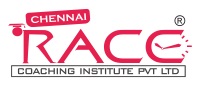 Race Rapid Academy of Competitive Exams
RACE'S overwhelming success could well be the every of other Institutes. Race alumni who enjoyed its bounty waxed lyrical about are, going to GOOGLE to pose and record the thrilling success. They have reasons to rejoice with justifiable euphoria. They let go, inspired by incredible success – over 17000 Google endorsements and still counting….
Address
2th Floor , SGM Mall Beside Railyaway Reservation Centre, Near Rythu Bazar, Mehidipatnam, Mehdipatnam, Hyderabad, Pincode:500028, Telangana.
Working hours
9 am to 8 pm

9 am to 8 pm

9 am to 8 pm

9 am to 8 pm

9 am to 8 pm

9 am to 8 pm

8 am to 2 pm
Related Listings