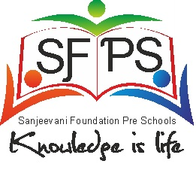 Sanjeevani Foundation PreSchools
Sanjeevni Trust Founded in 2009, And is registered with Indian Government, SFPS opened its first school in Ahmedabad City historic place build Near Raikhad Haveli, Since then we have never looked back and now started providing Franchisee all over India, and we continue to grow. The founding principle of establishing outstanding day care centers and preschools for Indian families remains uncompromised. It is our joy and pleasure to help families find just the right early education setting for their children and wea are sure it is here with us, in a safe and comfortable place where learning is full of fun. We are the largest preschool program in the Ahmedabad City, and our size reflects our experience: over 10 years of outstanding childhood education research and practical application to create the best possible setting for children (and families) with big hopes, dreams, and ideas. We created our SFPS website as a communication channel between home and school. Our website will be updated periodically to keep current and prospective families informed of our services and any new programs that will be offered in the future. The services and programs that we provide are unique in the way that they are researched, implemented, and taught in our schools all in a caring and child-friendly environment. With programs for infants through elementary school students, SFPS has something for every family. SFPS prides itself on providing high-quality preschool education with daycare amenities and service in a warm, nurturing environment. We understand that choosing the right center to fit a childern needs is an important decision, and we strive to meet the expectations of every family we serve. Our Preschool programs are carefully researched and thoughtfully taught, and we approach every day with a sense imagination, innovation, and fun to help young children learn comfortably and confidently. Every curriculum includes a variety of interesting and inspiring activities to stimulate early brain development with a focus on creative play. We encourage a love of learning through working and playing with others. Our children have fun while they learn just another way we make sure children get the most out of their experiences at school.
Website
www.sf-preschools.com/
Address
2/Ground Floor, Bootwala Apartment, Raikhad, Ahmedabad, Pincode:380001, Gujarat.
Features
Arts & Crafts, Dance, Drawing & Painting, Field Trips, Games, Music, Sports, Storytelling, Tuition

All Day

Indoor Play Area, Outdoor Play Area

Co-Ed

English, Hindi, Regional Languages

Play-way Schools

Arts & Crafts, Dance, Drawing & Painting, Field Trips, Games, Music, Sand Play

School Bus, School Van
Working hours
9 am to 1.30 pm

9 am to 1.30 pm

9 am to 1.30 pm

9 am to 1.30 pm

9 am to 1.30 pm

Holiday/closed

Holiday/closed
Related Listings