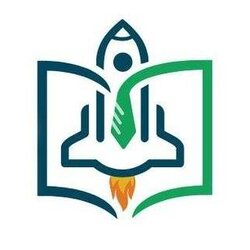 Seeman 100/100 Tutorials
Targetstudy is one of the most comprehensive educational website devoted exclusively in providing latest information on education in India. Uniqueness of the site lies in the fact that it caters to the educational need of virtually every information seeker whether he is looking for higher education or distance education in India. Domain of targetstudy. com includes updated information of nearly every aspect of education system in India like a comprehensive list of Universities in India, the most sorts after top Medical and Engineering colleges in India like IIT's AIIM's NIT's and top MBA colleges in India like IIM's XLRI' to name a few. In line with its aim comprehensiveness Targetstudy. com covers every aspect of education system in india by providing information about various other technical and professional studies institutes like ITI's Polytechnics and Law Colleges in India. What makes this site more interesting to its users is the fact that it not only provides the list of top educational institutes but also give in depth information of various courses - Diploma, Degree in Arts Course, Science Courses, Engineering Course, Management course etc - running in these colleges and Universities institutes with their updated syllabus. Information of Education system in India cannot be considered complete without mention of examination system more importantly various Entrance Exams in India and Coaching Centres providing useful coaching for these entrance exams. Targetstudy. com fully agreed with this general and most widely accepted perception. Keeping in mind the importance of these entrance exams to enter top engineering, medical and management colleges in India Targetstudy. com provides frequently updated list with full information of exams be it Engineering Entrance Exams like AIEEE, IIT-JEE, Medical Entrance Exam like PMT, AIIMS, CBSE, MBA entrance exam like CAT, MAT, XAT, Law Entrance Exam like CLAT, MCA entrance exam like AIMCET, TANCET, Fashion Technology Entrance exam like NIFT or UPSE exams like IAS exam and Bank PO exam.
Address
No. 73/30, Burkit Road, Saradha Vidhyalaya School, T. Nagar, Chennai, Pincode:600017, Tamil Nadu.
Working hours
9 am to 6 pm

9 am to 6 pm

9 am to 6 pm

9 am to 6 pm

9 am to 6 pm

9 am to 6 pm

Holiday/closed
Related Listings