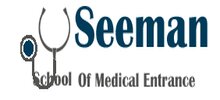 Seeman School Of Medical
More than 126 tutorials were started under our shadow. we trained how to produce 100% result to more than 450 schools. Later we stepped in to the Tamilnadu Improvement and entrance coaching and we produced lakhs of engineers and doctors. Thus Seeman Entrance coaching became so famous and popular for our dedicational education service. With our huge fame, We might would have come out as a profitable school but we concentrate only on the quality education to serve the poor minded people. Our service was taken in to the next level in the name RACE run by Bharath Seeman. Actually It is a boon to BE graduates when they are in need because of IT recession period. For this, a new technical formula was needed at that time. With the Grace of God, We found formula for Bank Exams. Students from other states also walk towards our Institute. Today, in all India level, more than 60% Bank employee are from Our Race Institute. Now RACE is No. 1 in India. Meanwhile, supreme court ordered NEET Exam is compulsory for the Medical course. As NEET is very new to TamilNadu Students, Tamil Nadu students get panic and confused. Hence, great vaccum was created for the Medical aspirants. This situation affected us deeply and we want to find a solution, with the prayers of God. With the grace of God we find formula and technique to serve the real medical aspirants. Now we are training the students successfully with new technique and formula with effective, classroom coaching for the droppers and integrated coaching for the school going students.
Address
No. 73/30, Burkit Road, Saradha Vidhalaya School, Cit Nagar, Chennai, Pincode:600017, Tamil Nadu.
Working hours
9 am to 8 pm

9 am to 8 pm

9 am to 8 pm

9 am to 8 pm

9 am to 8 pm

9 am to 8 pm

Holiday/closed
Related Listings