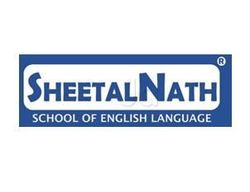 Sheetalnath Turbo English
We hope you enjoy exploring our website learning about SheetalNath and the services we offer. SheetalNath is dedicated to helping people and organizations understand their world and communicate across borders, SheetalNath has 12 centers in Ahemdabad. We have helped many men, women and children to learn a new or second language since 2007, we have remained comitted to the success and satisfaction of our customers, and we are constantly refining our products and services to meet their evolving needs.
Website
www.sheetalnath.com/
Address
Opp. Nikanth Residency, Shankar Nagar Society, Ahmedabad, Pincode:395009, Gujarat.
Working hours
8.30 am to 8.30 am

8.30 am to 8.30 am

8.30 am to 8.30 am

8.30 am to 8.30 am

8.30 am to 8.30 am

8.30 am to 8.30 am

Holiday/closed
Related Listings